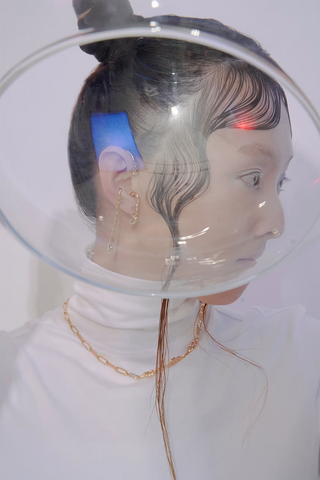 SS 22 collection
(non)static
This lookbook explores the pieces you'll find in our collection right now and what's to come as we move through the season.
22SS: (non)static
A series to express the static vs non-static dilemma.
Dynamic Architecture was the first few terms we heard from Architecture School. What it means is not a structure that is constantly in motion, but an architecture that appears to be in a moving state. In this series, we would like to translate the "motion" of Dynamic Architecture and express the dilemma between "static" and "non-static".
A static form created to capture a combination of abstract silhouette and refined lines, Iklin features a blobby form that drops like a frozen chandelier. Pair up with Giren ear cuff for an elevated statement look.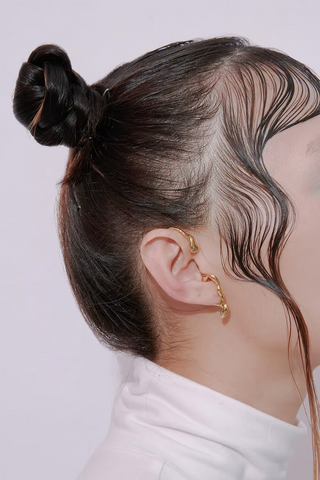 Shop the fits
This sliding necklace subtly pushes the notion of 3-dimensional wearing components to its zenith. Inspired by the traditional wood joint, the pendant becomes the magnetic lock itself without aids of extra component.
Fashion jewelry inspired by Blobitecture.